Sunbreeze Festival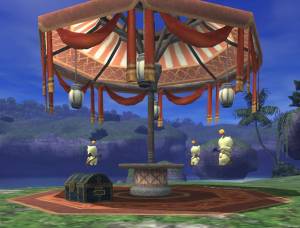 Starting in June, the Summer Moogles & Co. return to the Mog Garden to celebrate!
Kick back and cool off with treasure chests full of refreshments and treats ~
Brave the blistering suns of the beaches for unique rewards that will be sure to stay breezy ~
Complete events for points and obtain rare augmented equipment for a limited time!








Events
Participate in four different event activities to earn event points.
Complete quests from the Quest Moogle for additional points.
Then use points to exchange for a selection of rewards at the Trade Moogle.


Help the Moogles clear the beach of unwanted guests!
Defeat monsters in @mog2 for easy points.

Help Susuroon clear the waters with the NM Fishing Game!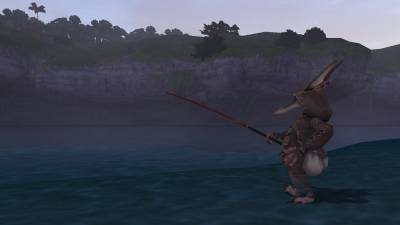 Purchase a Goldfish Set from the Summer Moogle exchange.
Trade it to Susuroon in @mog2.
Gain bonus points for the big catches!











"Beat the Heat"!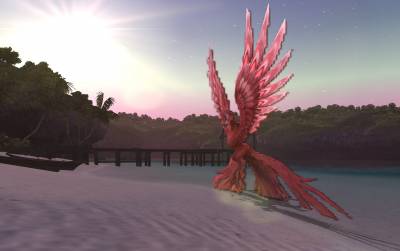 A level capped event full of bonus loot and currency!
Speak with the Heat Master (Galka) to teleport to the event zone: Feretory.

Defend a Phoenix through 5 waves of fierce, fire-breathing monsters!

Each attack wave includes normal monsters and a Boss.


For each successful wave you will earn 1 Treasure Chest full of prizes for your party.


Reach wave 4 or 5 to gain Key Items and unique rewards.

Prizes can be collected within 5 minutes of win or loss by returning to Feretory.


Gather 3 to 6 party members and click the Phoenix NPC to begin the event.

Helpful spells (Cure) can be cast upon the Phoenix in battle.
"Fireworks"

Brave the Bomb King in a special event instance and earn bonus points and rewards!
Join the battle in Leafallia by speaking to the Dungeon Proprietor.

During the battle the Bomb King will grow larger as it takes damage. At maximum size he will explode.
Move the Boss to a nearby Elemental to consume it and reduce size.

Rewards:
50 Event Points
Experience Points based on number of players (up to 18 players for 18000 EXP)
Chance to obtain Mount: Raaz or a Bomb Masque (NQ)

Each participant will gain event points and individually roll a chance to obtain the mount.


"Blazing Buffaloes"

Take on the fiery denizens of Lebros Cavern in an ode to the original Blazing Buffaloes event!
Enter this special event instance in Leafallia (@leaf) by speaking to the Dungeon Proprietor.

Escort three (3) buffalo calves to each warp point and open Mysterious Chests along the way.
A fearsome Boss NM will spawn to defeat for EXP, Gil, Mog Pells, and Event Points.

Complete all sections of the dungeon and earn a Bovine Brand Card.
Exchange the Bovine Brand Card to Makop-Sankop in @mog2 for an augmented Cumulus Masque or Metal Slime Earring with exceptional augments.
Note: Card must be in your inventory, then select the exchange option from the menu.

Rewards:
- Event Points
- All monsters provide bonus EXP and Gil for defeating them.
- Open Mysterious Chests for extra buffs and magic scrolls.
- Bovine Brand Card for augmented event equipment.


Rewards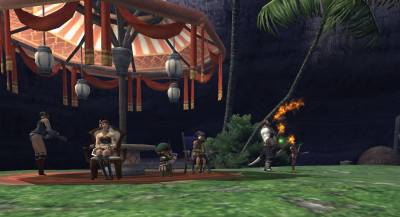 Upgradable Treasure Chest
Contains Food and Drinks


Special Sunbreeze Equipment with latent effects to help in the event!


Upgrade to unlock more surprises.

Point Exchange
Trade in your points and key items obtained from the Sunbreeze activities to get custom food, augmented equipment, Moggiebags, and a plethora of other prizes!

Speak to Makop-Sankop or the Trade Moogle to exchange points.


Acquire event only items such as:
Reward
Notes
Event
Augments:
MP+15 INT/MND/CHR+5
"Refresh"+1
Magic Damage+5
*Only one augmented Castor's Ring may be acquired.
Obtain Key Item: Firepower Case
Beat the Heat (Feretory)
Augments:
HP+15 STR/DEX/AGI+5
Attack+15 Ranged Atk.+15
"Regain"+10
*Only one augmented Pollux's Ring may be acquired.
Obtain Key Item: Firepower Case
Beat the Heat (Feretory)
Hidden: +8 Movement Speed
High Quality (+1) version gives +12 Movement Speed
Beat the Heat (Feretory)
Ta Moko (male body/hands)
Latent:
DEF:+9 (Feretory)
Fire Damage Taken -12.5% (Feretory)
Augments:
HP+15 All stats+5
Attack+10 Ranged Atk.+10
"Regen"+1
Obtain Key Item: Fireblossom
Swimming Togs (male legs/feet)
Cossie Top (female body/hands)
Cossie Bottom (female legs/feet)
Rustic Malliot (male body/hands)
"Latent:
DEF:+9 (Feretory)
Fire Damage Taken -12.5% (Feretory)
Augments:
MP+15 All stats+5
""Fast Cast""+3
Magic Damage+3"
Obtain Key Item: Fireblossom
Rustic Trunks (male legs/feet)
Shoal Malliot (female body/hands)
Shoal Trunks (female legs/feet)
Various swimwear
"Latent:
DEF:+9 (Feretory)
Fire Damage Taken -12.5% (Feretory)"
Upgrade Treasure Chest
Yukatas
Style Equipment
Moggiebag
8 charges. Equip to Ammo slot. Each use gives:
5,000~10,000 gil
1,500~1,750 experience points
Beastmen's Seal x25~55
Kindred's Seal x4~6
Kindred's Crest x3~6
High Kindred Crest x3~6
Trade Moogle
Mount: Xzomit Companion
Xzomit Mount
Mount: Adamantoise Companion
Adamantoise Mount
Mount: Raaz Companion
Raaz Mount
"Fireworks" Event Instance (Leafallia)
All Stats +3
HP & MP +33
Treasure Hunter +1
Weaponskill Damage +4%
"Blazing Buffaloes" Event Instance (Leafallia)
Obtain Bovine Brand Card in your inventory. Then speak to Makop-Sankop and exchange for 150 event points
All Stats +5
Regen +1
Refresh +1
Regain +20
"Blazing Buffaloes" Event Instance (Leafallia)
Obtain Bovine Brand Card in your inventory. Then speak to Makop-Sankop and exchange for 150 event points
Trade Moogle
Open trade with the Moogle NPC and enter Gil equal to the amount of points you wish to spend:
| Points | Reward |
| --- | --- |
| 1 | 10x Summer/Festive Fans |
| 3 | 6x Kitron Snowcones |
| 5 | Goldfish Set |
| 10 | Bag of Fireworks |
| 15 | Large Bag of Fireworks |
| 25 | Cotton Coin Purse |
| 30 | Adamantoise / Goobbue Statue |
| 40 | River Aquarium |
| 50 | Freshwater Aquarium |
| 75 | Celestial Globe |
| 100 | Upgrade Treasure Chest +1 |
| 150 | Upgrade Treasure Chest +2 |
| 250 | Garden Hoe (Custom Weapon) |
| 500 | Moggiebag |
| 1000 | Mount: Xzomit Companion |
| 2000 | Mount: Adamantoise |
Event Food
Event Furnishings